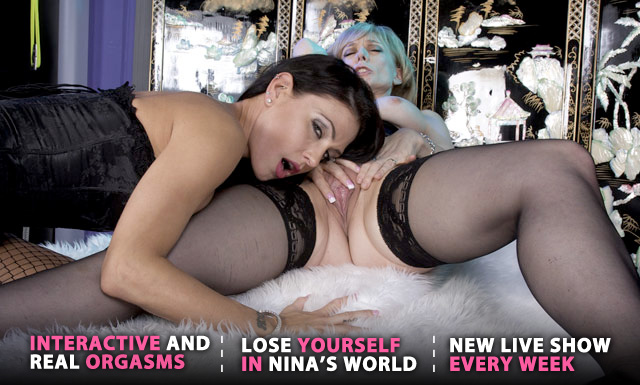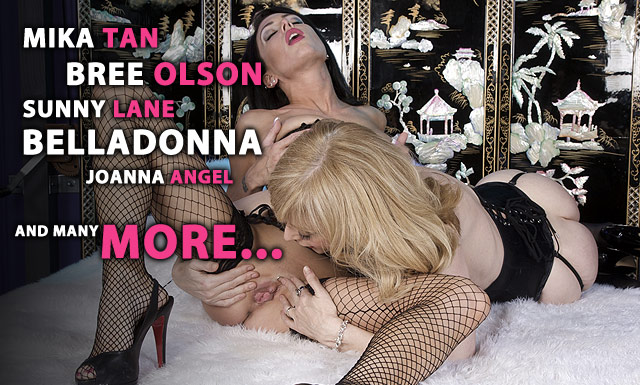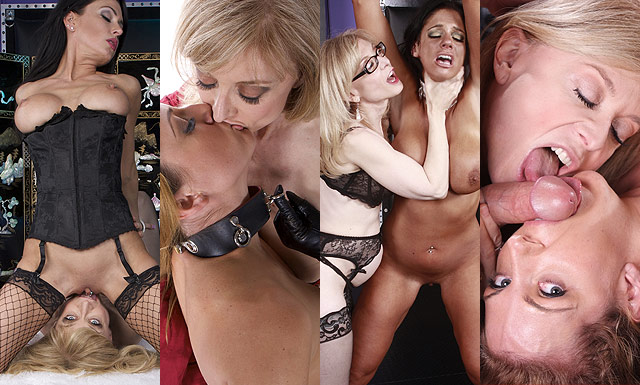 Welcome To My Official Site!!!
I am so happy that my new official site is ready so I can show everyone Nina's world! Come join my weekly live shows and chat with me while I show you all my favourite sexual tricks. I also invite some of the biggest pornstars in the industry today for my videos and photosets. Plus you can follow me on my twitter, forum and blog that are all in the members area. Take a look around and I can't wait to see you inside!!!
Love Nina

Lesson #289 - Nina Knows it's Fun Both Giving and Receiving...
Nina Hartley and a mystery guest have a lesson for the men in our lives... anything you can do, we can not only do better, but we can also make it look better! Or, at least, we think so! Men love to bend us women over and fuck us, strip us naked and look at us, shove their cocks down our throats and then smile while we suck our own bodily fluids off them... time to turn the tables!